In 2010, Colorado became the first in the nation to pass statewide shared renewables legislation, the Community Solar Gardens Act. Five years later, Colorado expanded the program further with HB 15-1284.
The Community Solar Gardens Act included direction on a number of design elements that make shared renewables work for utilities, developers and consumers alike. Colorado defines solar gardens as projects between 10 kilowatts (kW) and two megawatts (MW) in size located in or near the same community as the customers being served. These shared solar systems should serve at least 10 subscribing customers. The owner of the system can be either the utility or a third-party operator that contracts with the utility for the solar power production, creating diverse opportunities for market participation. Care was taken to make sure that all of these new megawatts of local solar power add to rather than detract from the state's other successful clean energy policies like net metering.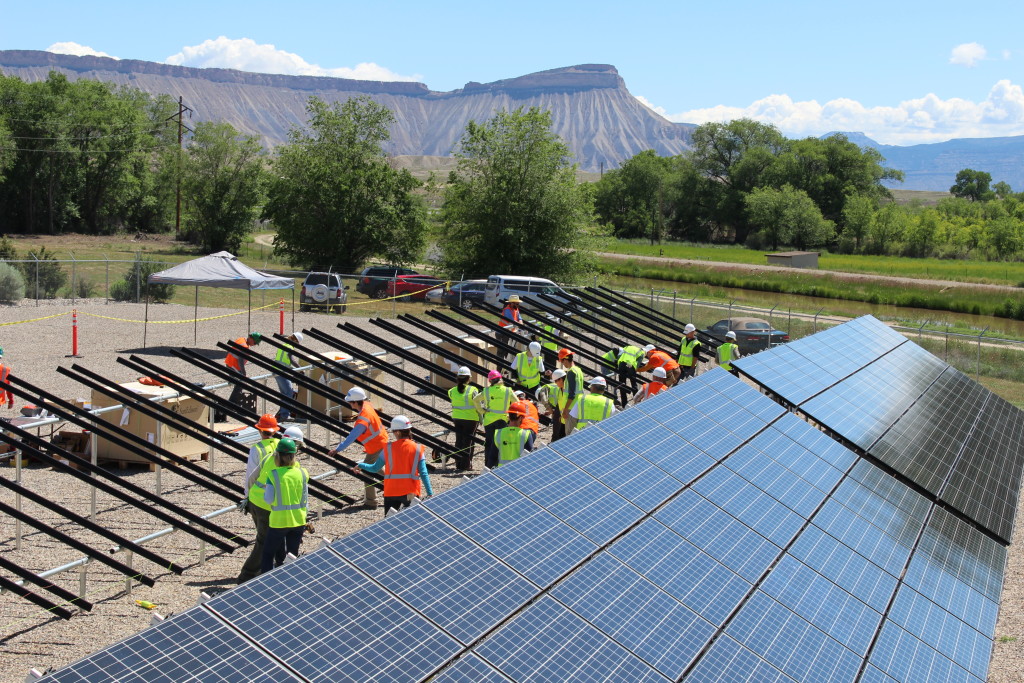 To comply with language in the statute, the rulemaking provided for five percent of new shared solar projects to be reserved for low-income customers. This has resulted in partnerships like the one between developer Clean Energy Collective and the Denver Housing Authority (DHA), in which a portion of the power produced by three shared solar facilities is dedicated to offsetting the electricity bills for approximately 35 families living in DHA facilities. The arrangement is expected to save participants hundreds of thousands of dollars over twenty years.
Community solar garden subscribers receive full retail credit for their portion of the power produced, minus a reasonable charge to cover the utility's costs of delivering the electricity from the garden to the customer. Similar to net metering, this bill credit can be carried forward if it exceeds the customer's electricity use in any given billing period.
In 2015, the Colorado Energy Office (CEO) went a step further by launching a low-income community solar demonstration project designed to demonstrate the viability of community solar models that serve low-income households.  GRID Alternatives received a $1.2 million CEO grant in August 2015 to develop and implement a portfolio of projects in partnership with rural utilities. The demonstration will include at least five projects totalling over one megawatt of installed solar capacity to serve at least 300 low-income families. The CEO investment is leveraged with utility investment for each project, at a ratio of two dollars for each dollar of CEO grant funding invested. In-kind contributions may also be included in the leveraged ratio. While the details will vary project by project, each project will result in significant savings to low-income subscribers.   The community solar installations will also provide an estimated 2,000 hours of hands-on solar job training to local workers.