The growth of solar in the United States provides a tremendous opportunity to address some of the greatest challenges faced by lower-income communities: the high cost of housing, unemployment, and pollution. Solar can provide long-term financial relief to families struggling with high and unpredictable energy costs, living-wage jobs in an industry where the workforce has increased 168% over the past seven years, and a source of clean, local energy sited in communities that have been disproportionately impacted by traditional power generation.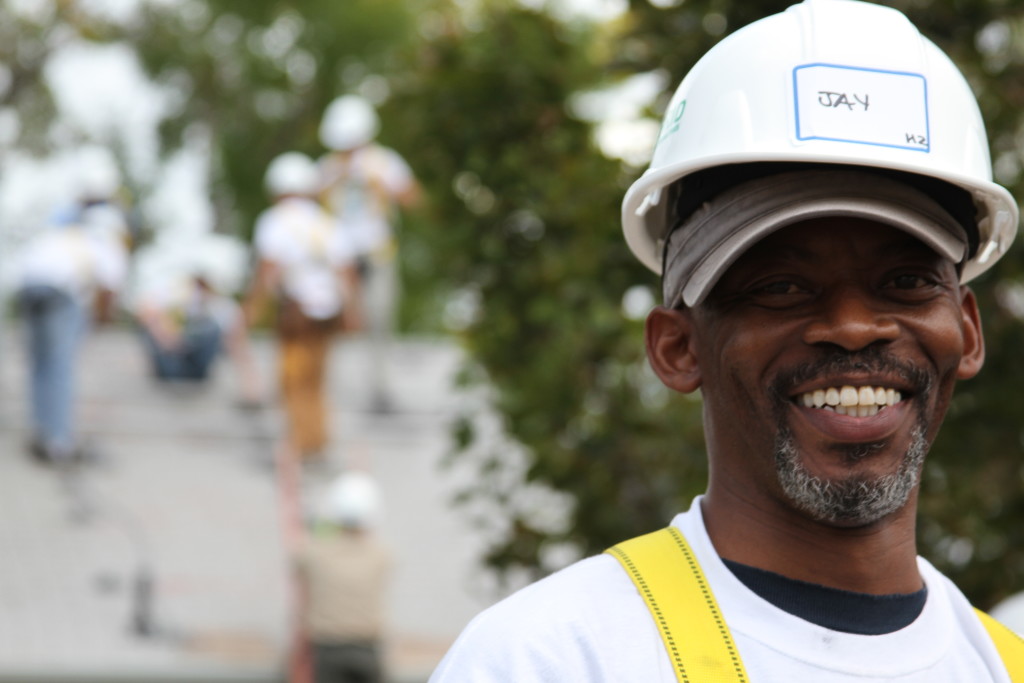 Interest in large-scale policies to enable solar access for low-income families is increasing across the country, thanks to the success of early policy initiatives in California; national leadership around low-income solar access from the Federal government; and increased public interest in the unique combination of public policy issues that low-income solar can address. The market opportunity is huge: According to a recent NREL report, 43% of the U.S. population is at or below 80 percent of their area median income (The U.S. Department of Housing and Urban Development definition of low-income), representing 49.8 million low-income households in the U.S. An estimated half of these households are in buildings suitable for solar. Targeted solar policies could open up access for these families on a large scale. Reasons to develop a low-income solar program include:
Equitable Access. Policy makers in California, Colorado, Illinois, and Washington D.C. have recognized that their solar programs are funded by all ratepayers/taxpayers, including low-income, and have worked to provide equitable access to incentives.
Participation. Low-income solar programs offer an opportunity to be proactive in ensuring that all communities are participating early and are part of our national transition to clean energy.
Economic Benefit. Because low-income families spend a disproportionate amount of their income on utility bills, they receive a proportionally greater economic benefit from solar power.
Environmental Justice. Low-income communities bear the brunt of pollution and climate change.
Jobs. A low-income solar program engages low-income communities in the emerging solar sector and can provide access to employment opportunities.
Widespread Adoption. A low-income solar program can move local solar markets beyond the "early adopter" phase and show that solar is a viable energy solution for all communities.